OVERVIEW OF OUR SERVICES
We believe that addressing every facet of wealth management brings significant advantages to a client. We utilize team specialists and the Wells Fargo Advisors network to fully grasp the interlocking elements of a client's portfolio. Our two main focuses are Individual and Family Wealth Management and Business and Institutional Financial Consulting.
Click on a section to find more information: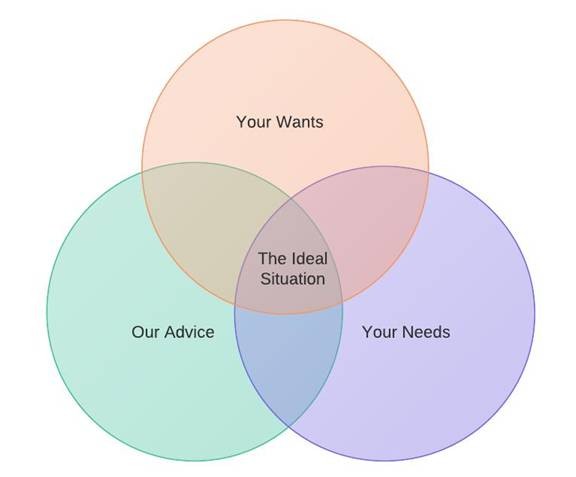 We use a unique approach to help clients and businesses prepare better for retirement and to help monitor corporate 401(k) and Simple IRA plans. While retirement planning for individuals and plan monitoring for companies are different, it's our main focus to ensure as employees and clients get closer to their retirement, everything is in order. Wells Fargo Advisors affords us an opportunity to use the Envision® process. This application houses investment related information and through a review process it can help determine if you are on track for your desired retirement lifestyle.
We have experience working with Pension's, small to very large corporate 401(k)'s, and small business Simple IRA plans. We also do rollover and IRA setup for personal and corporate clients.
Tax-Efficient Investment Strategies
When discussing and planning for your investment future, our team looks at your current financial situation, your risk tolerance, and purpose for investment and give suggestions that not only reflect your investment interest but also are in line with your tax bracket. While different investments offer different tax options, we will work with you and your CPA to determine what will work best to help avoid negative tax implications.
With the business plans we manage we encourage each member of the 401(k) to be aware of their investments and how the plan is doing as a whole. We focus on education and give our clients confidence in their financial decisions.
With the increasingly higher cost to further ones education, Culpepper Family Wealth Management Group helps clients plan and save to send their loved ones to college and manage college expenses. Our offices offer many different saving options from UTMA/UTGA and 529 plans. Our investment options optimize your saving power and render less of a tax implication.
Alternative Investment, Hedge Funds, and Private Placements for sophisticated investors
Through our highly mastered and customized investment planning process, we create custom investment strategies that reflect the needs and wants of our clients. With our wide array of knowledge in different stocks, bonds, mutual fund, and investment options we will suggest investment opportunities that mirror the necessities of the client. We have the capacity to manage portfolios with full discretion if desired. This allows our advisors to make financial decisions on your behalf to better align your current investments with your desired outcomes.
Coordination of recommendations from accountants, trust officers, insurance executives, and other professional advisors
If someone is important to you, then they are just as important to us. Whenever you talk to your attorney, CPA, or other professional associates with recommendations or suggestions, we want to hear them and work with you if there are suggestions that interest you. At the end of the day, your financial security and integrity is important to Warner, Hood and Culpepper Family Wealth Management Group. We will monitor your accounts to make sure the recommendations are in your best interest.
Warner, Hood & Culpepper Family Wealth wants to be your sole financial advisor. We strive to get to know about you, your family, your business, and what interests you. We want to feel strongly about what you feel strongly about, from your charities to your community service. By giving us the opportunity to really get to know you, we can best offer you our full range of services.
Wells Fargo Advisors is not a tax or legal advisor.
Portfolio management is not designed for excessively traded or inactive accounts, and may not be suitable for all investors.